Devotionals are a pivotal part of any daily faith enrichment. Just as you try to have conversations with your friends daily, it's important to keep a conversation going with God the Father so He can guide you in life. He pours His love and grace out to you when you sit with Him through reflection and prayer. Additionally, devotions give you a moment of rest and reset from the busyness of daily life. Come back to God daily with the help of these top ten devotionals that are certain to fit your lifestyle.
Best Devotional for the Church Year: Treasury of Daily Prayer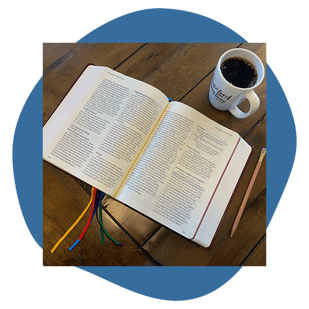 The Treasury of Daily Prayer will keep your heart and mind full of God's Word day after day. Spend time each morning or night with daily Scripture readings, devotional writings, and prayers to see God's work throughout time. As you work through this Church Year devotional, you'll also better understand the layout of the Church Year. Readings are organized according to the daily lectionary and highlight commemorations and feasts and festivals throughout the Church Year. Settle in to His Word and offer your thanks to Him in prayer each day with this timeless, classic devotional.
Order Your Copy of Treasury of Daily Prayer >
Best Devotional for Morning Prayer: Portals of Prayer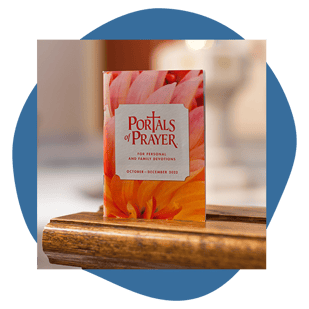 Loved for generations, Portals of Prayer is the perfect daily devotional. No matter where you need God's Word, Portals of Prayer can help you ground yourself in Scripture. Each one-page devotion opens with options for Bible verses to read before reading a short, personal devotion. Many of the authors theme their devotions for each month, while others simply share the ways God works in their lives and how He is certainly working in yours. Start each day with Portals to cultivate a habit of giving all your joys and worries to God the Father. This daily devotional comes in multiple sizes and formats—including an app—so you can enjoy time with Christ no matter where you are.
See the Options and Try a Free Devotion >
Best Biblical Devotion: Today's Light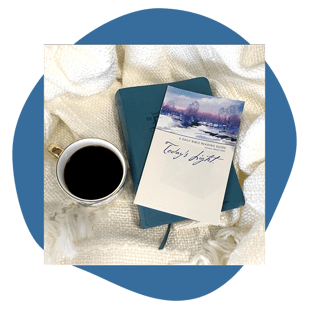 Spending just fifteen minutes a day in God's Word can help you read the entirety of the Bible in just two years.
Today's Light
provides devotions that place you directly in the Word while also offering a space for devotional time and reflection. Your daily time with Jesus will also include three short sections to help you understand the Bible more clearly as you go on a journey of personal development. Delivered quarterly, you don't have to worry about what new devotional to try next. This subscription delivers to your front door and makes biblical devotions easy.
Start Reading the Whole Bible with Today's Light >
Best Short Devotional: Minute Messages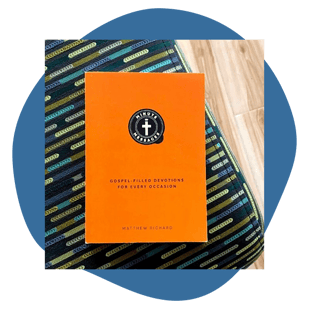 Minute Messages: Gospel-Filled Devotions for Every Occasion is great if you're constantly on the go and can only spare a few minutes a day. Its compact size makes it easy to carry around in a book bag or stash in the car so you can spend your free moments with the Savior. Filled with meaningful and impactful short devotions, this tiny but powerful devotional will become your new favorite. Devotions are grouped by the Church Year, the Small Catechism, and special circumstances in the Christian life. These are perfect if you're just starting on your devotional journey as well. They are easy, short, and not intimidating.
Try the Devotions in Minute Messages >
Best Devotional for Notetakers: Engaging the Psalms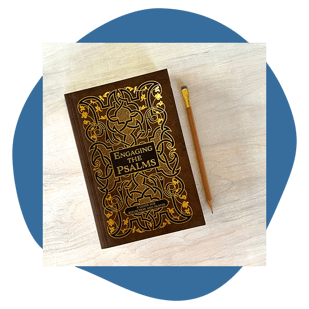 The Book of Psalms is perhaps one of the most well-known books of the Bible. Inside are beautiful words that describe the whole spectrum of human emotions—from happy to sad, angry to content, and even mournful to rejoicing. Work through all 150 Psalms—printed directly into this devotional— to deepen your understanding of them and see them as fantastic tools for Christian devotion. Follow the three Rs of devotional time using questions and note-taking space to sink deeply into the Word. Start at Psalm 1 and work forward, or pick one that fits your current situation and give the devotions a try.
Start Your Devotion Time with Engaging the Psalms >
Best Devotions by Martin Luther: Day by Day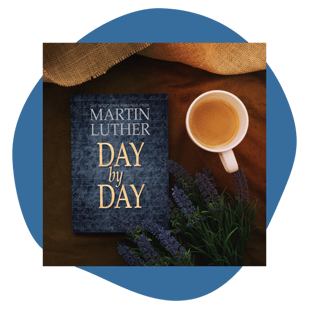 Looking for good devotions by Martin Luther? You can find one for every day of the year with Day by Day: 365 Devotional Readings from Martin Luther. Each of these devotions is drawn from Luther's writings on various theological topics, yet they are easy to understand and relate to for any reader. Each devotion starts in God's Word with a short Bible verse before diving into Martin Luther's teachings. No need to wait until the start of a year. You can find the devotion for each day right at the bottom of the page so you can start at any point and create a new habit.
Try Daily Devotions by Luther >
Best Devotional for Music Lovers: Praise and Honor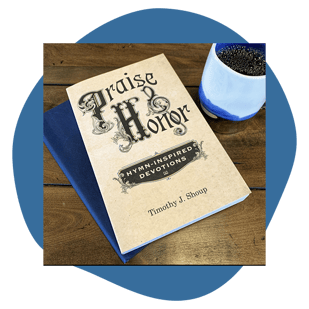 Not only are hymn texts beautiful to use as prayer or short devotions already, but author Timothy J. Shoup elaborates on them further to give you well-rounded, hymn-inspired devotions. Inside are fourteen beloved hymns alongside a simple devotion that pulls from personal anecdotes and hundreds of Bible passages. This is the perfect devotional to pull out after a Sunday service when the hymns "God's Own Child, I Gladly Say It" (LSB 594) or "O Come, O Come, Emmanuel" (LSB 357) are stuck ringing out in your head. More than just a devotional, these hymn devotions will add rich and deep meaning to the hymns you sing.
Order Your Copy of Praise and Honor >
Best Devotional for Kids: Portals of Prayer for Kids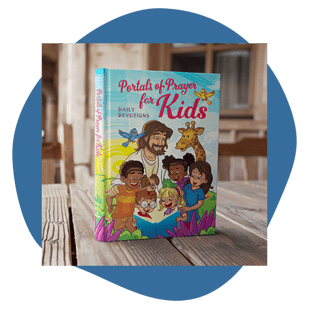 Kids need their own time with their loving Savior too! These devotions are the perfect solution for elementary-aged children. Each day comes with fun illustrations, a Bible verse to read, a journal prompt, a prayer, and a devotion that's sure to resonate with young readers. Whether kids use this during family time or as individual reading, they will love having a devotional book of their own.
Order This Kids Devotional Today >
Best Devotional for Youth: Words of Strength and Promise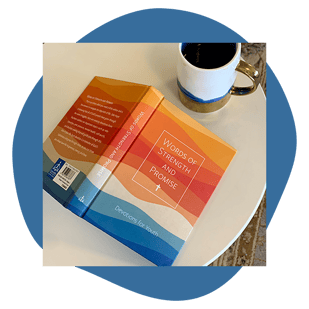 This fantastic youth devotional offers over seventy different devotions for the young adults in your life. A wide range of authors from different backgrounds cover important topics such as anxiety, social media, and self-worth. This hardcover devotional is the perfect gift for any occasion—especially confirmation and graduation—and is small enough to keep in backpacks. No matter what the young people in your life are experiencing, this devotional offers them the words and guidance to face it with the love and strength of Christ.
Take a Look Inside Words of Strength and Promise >
Best Devotional for Women: Words of Peace and Protection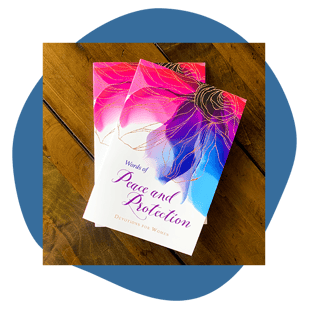 God's Word is full of passages that can be used as reflection points to see peace and refuge from daily life. Turn to Him during difficult times and find the strength to continue with fifty-two devotions that cover the words of Psalm 91. Each devotion is written by a different woman who is in a different part of her life, making it the perfect devotional to work through, no matter your age or place in life's journey. Use this women's devotional for weekly reflection as you follow God's path for your life. When life is hostile and hard, hunker down in the words of Psalm 91.
Start This Devotional for Women Today >
Find even more devotions to fit your needs by browsing our full collection on CPH.org.