In the minutes before a worship service, you might find yourself shuffling in the pew, turning your phone on silent, and already wondering what you should have for lunch. Then, the beautiful first notes of a piano prelude break through your sleepy morning thoughts and settle into a melody of a touching hymn. You begin to think about the words, refocusing on why you came to church that morning and preparing your heart and mind for God's gifts. This is the power of a piano prelude; it can encourage, uplift, and refocus your congregation. Here are the top piano prelude collections you should have on hand to fit any service and inspire your congregation.
Preludes for the Church Year: Lutheran Service Book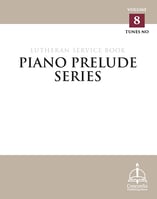 The Piano Prelude Series provides you with a comprehensive collection of piano preludes for all of the hymn tunes in Lutheran Service Book, organized alphabetically. With the Piano Prelude Series, you can select preludes that include hymn tunes that reflect the messages of the service, congregational hymns, and the liturgical Church Year. A variety of composers contributed to the collection, offering distinct composition styles while staying true to the hymn tunes. The Piano Prelude Series is a flexible and meaningful addition to your church music selection.
Hymn Classics: Contemplative and Powerful Preludes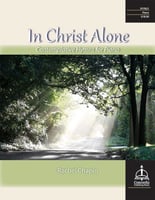 In Christ Alone: Contemplative Hymns for Piano offers seven melodic arrangements for you to enjoy. Composer Rachel Chapin takes advantage of the piano's range of expression, from sweeping arpeggios to unique harmonies. Each composition retains a gentle and inspiring tone, allowing the congregation to reflect on the words that accompany each hymn tune.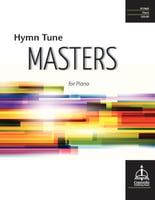 Hymn Tune Masters for Piano is another collection of hymn arrangements that relies on the melodies of master composers such as Gustav Holst, Thomas Tallis, and Jean Sibelius. Each setting evokes these powerful compositions and brings unique harmonies and rhythmic qualities to the classic tunes.
Christmas Preludes: Inspire Peace and Joy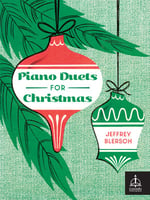 Jeffrey Blersch's Piano Duets for Christmas offers rich arrangements of classic hymn tunes, including those not commonly found in other collections. These duets reflect the Christmas season, ranging from warm and tender to full of joy. These delightful compositions for four hands will be a staple for collaborative pianists during the Christmas season.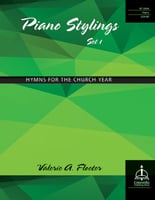 The Piano Stylings set will encourage your congregation to include piano preludes and Christmas compositions in your services. Each of the four volumes includes artful expounding on classic hymn tunes. Composed by Valerie A. Floeter, each prelude highlights the hymn's melody while remaining accessible for both advanced and intermediate pianists. The first three Piano Stylings sets are focused on the Church Year, while the fourth is composed for Christmas. Many of the tunes are widely known and easily recognizable, while some of the arrangements serve as an introduction to less well-known hymn tunes. The expressive style of the compositions creates a contemplative spirit for each prelude.
Fresh Collections: Contemporary Style and a New Collection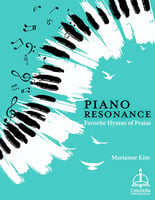 If you're looking for something fresh to contrast with these classics, Marianne Kim's compositions in Piano Resonance: Favorite Hymns of Praise are an excellent choice. Each setting is based on well-known hymns but offers a different approach through Kim's bright composition style. Pianists will be able to highlight these traditional hymns of praise through contemporary rhythms and harmonies that combine the timeless beauty of hymns with the influence of jazz.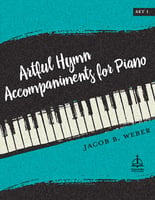 In a new collection, Artful Hymn Accompaniments for Piano, Jacob Weber writes creative and beautiful alternative harmonizations to lead congregational singing, choirs, or soloists. The hymn accompaniments with a vocal soloist would make a beautiful prelude to the service. This new series offers the unique timbre of piano and voice together to encourage your congregation.
The Power of the Prelude
The piano's tone is soothing and inspiring, with a range of volume and composition styles in its repertoire. These outstanding piano prelude collections offer something for every season of the Church Year. Pianists will love the accessibility of the compositions as well as the convenience of these tunes brought together in collections. Your congregation will be uplifted and inspired to focus their hearts and minds on the Word of God and the gifts of forgiveness, life, and salvation. These beautifully composed and thoughtfully compiled collections reflect the peace and joy we are given only through Christ.
Discover more piano preludes, or shop the ones listed, to grow your Sunday musical offerings.